$2.7bn invested in malaria control globally still insufficient — WHO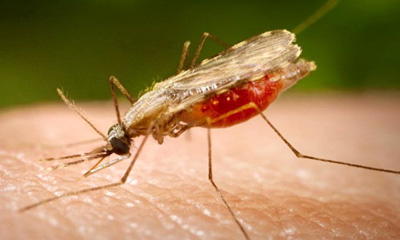 World Heal
th Organisation, WHO yesterday said despite an estimated US$ 2.7 billion invested in malaria control and elimination efforts globally in
2016 the world were still well below the target of $6.5 billion annual investment required to meet the 2030 targets of the WHO global malaria strategy.
According to the World Malaria Report 2017, there were an estimated 5 million more malaria cases in 2016 than in 2015 and malaria deaths stood at around 445 000, a similar number to the previous year.
The study revealed that Borno State in Nigeria benefited from WHO mass anti-malarial drug administration campaign this year that reached an estimated 1.2 million children below the age of five years.
The report noted that early results pointed to a reduction in malaria cases and deaths in Borno State.
Reacting to the development, Director-General of WHO, Dr Tedros Adhanom Ghebreyesus said without urgent action the world stood at risk of going backwards, saying "In recent years, we have made major gains in the fight against malaria. We are now at a turning point. Without urgent action, we risk going backwards, and missing the global malaria targets for 2020 and beyond. A major problem is insufficient funding at both domestic and international levels, resulting in major gaps in coverage of insecticide-treated nets, medicines, and other life-saving tools. In 2016, governments of endemic countries provided US$ 800 million, representing 31 percent of total funding.
"The United States of America was the largest international funder of malaria control programmes in 2016, providing US$1 billion (38 percent of all malaria funding), followed by other major donors, including the United Kingdom of Great Britain and Northern Ireland, France, Germany and Japan."
Source: Vanguard news
Please Share